Handmade Quilt Raffle for 2017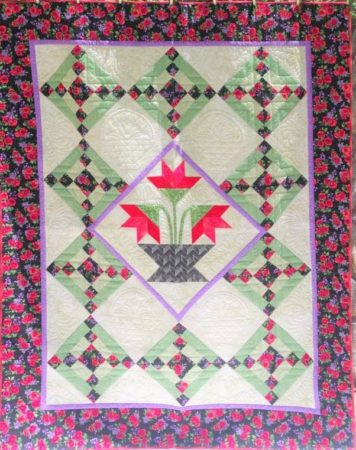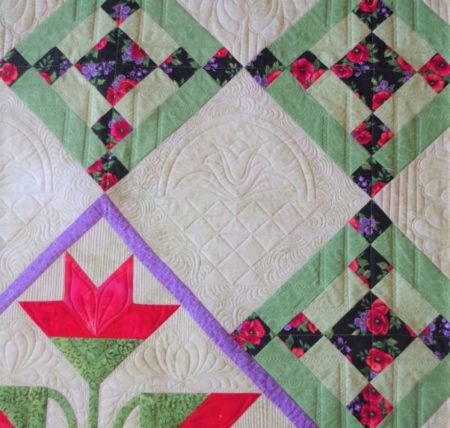 Made and donated to Shindig on the Green 2017 by local quilting collaborative Mountain Jam Circle, this 64″ by 82" twin-size medallion quilt is based on the traditional Carolina Lily block. The reds, greens, and purples of the bright poppies border print are repeated in the central Lily, surrounding Chain Blocks and borders. The quilt is finished with heirloom machine quilting with feathers and baskets of flowers in the pale green setting blocks and triangles. This quilt is valued at over $800.00.
The winner for 2017 is Sandra Quill!
Thank you everyone for participating and supporting the Shindig on the Green!