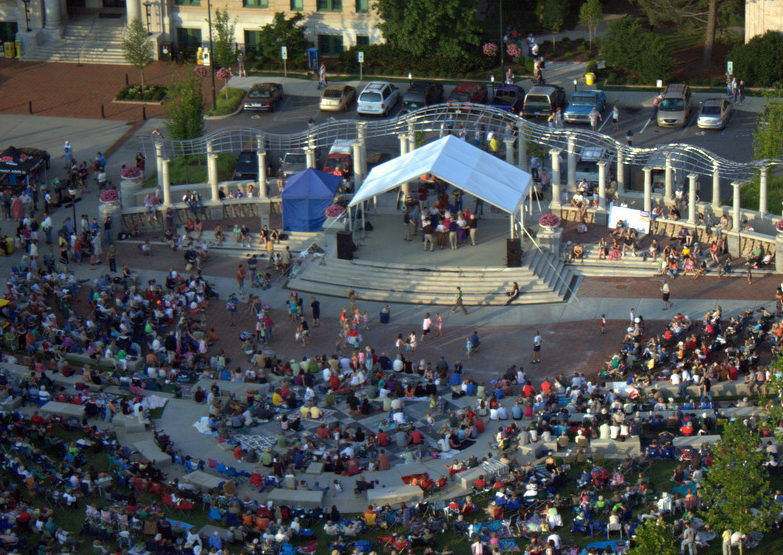 Volunteer to Help!
Each year, members of the all-volunteer Folk Heritage Committee donate their time to plan, organize and present Shindig on the Green and the Mountain Dance and Folk Festival. There are many opportunities for volunteers to help ensure the continuation of these historical events and fulfill our mission to preserve the music, dance and storytelling of the Southern Appalachian Mountains.
Volunteers are needed throughout the summer on eight Saturday evenings and during the first full weekend of August to help with setup and breakdown. The success of these events depends on volunteers.
If you would like to join us in preserving this cultural treasure, please send an email to info@folkheritage.org or leave a message at Phone: (828) 258-6101 ext. 345 with your name, email address and telephone number. A committee member will contact you to discuss opportunities.