Handmade Quilt Raffle for 2018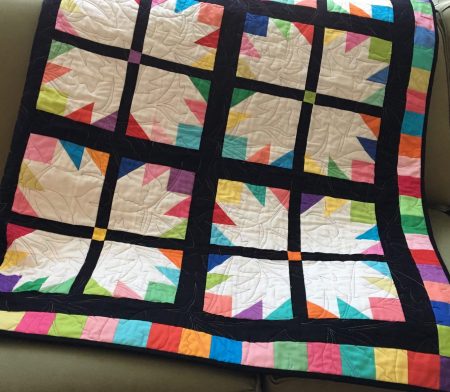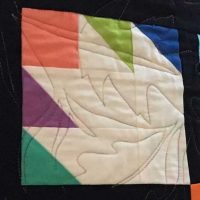 Made and donated to Shindig on the Green 2018 by local quilting collaborative Mountain Jam Circle, this 66″ by 82″ twin-size quilt is a modern take on the traditional Bear Paw pattern. The quilt features solid fabrics in black, white and bright colors. The quilting is an overall pattern of life-sized oak, maple, tulip poplar, and other leaves collected in Asheville. The quilt is valued at over $800.00.
Raffle tickets for the quilt are $2 or three for $5, and are available at Shindig on the Green and at the Mountain Dance and Folk Festival.
Thank you everyone for participating and supporting the Shindig on the Green!