Raffle for 2023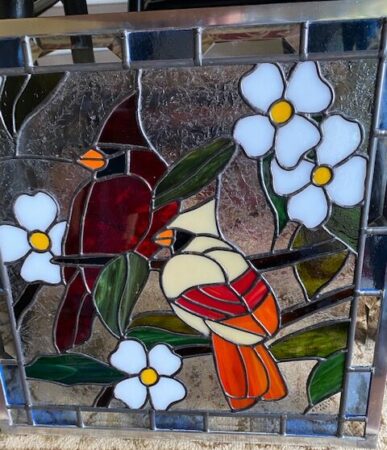 Local glass artist and guitar player Bob Blackwell has generously donated a stained glass artwork depicting two cardinals in a dogwood tree for this year's raffle. It has a value of $550.
Raffle tickets are $3 or two for $5, and are available at Shindig on the Green and at the Mountain Dance and Folk Festival.
Thank you everyone for participating and supporting the Shindig on the Green!