Raffle for 2022
May 27, 2022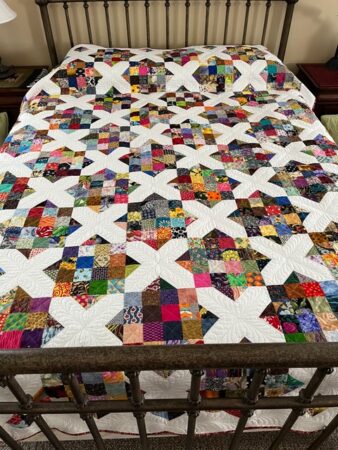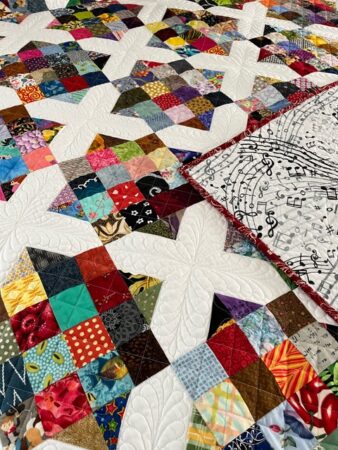 The 2022 quilt by Mountain Jam Circle is double bed size (80×96) and custom machine quilted.  It is a traditional "scrap quilt" made of hundreds of squares of random colored fabric with contrasting white fabric forming "x" shapes.  The music inspired pattern is called "Good Night Irene."   It has a value of $750.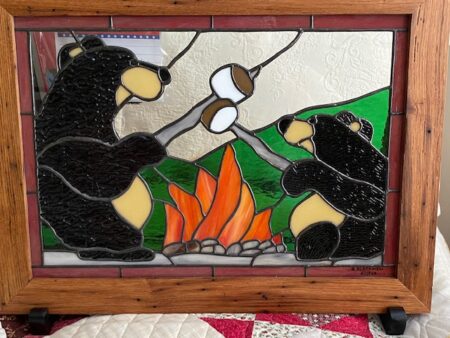 Also being raffled is a stained glass artwork depicting two bears roasting marshmallows over a campfire.   The piece is framed in wormy chestnut, comes complete with display stand, and measures approximately 16″ x 21."  It has been created by local glass artist and guitar player Bob Blackwell.  It has a value of $550.
Raffle tickets for the quilt are $3 or two for $5, and are available at Shindig on the Green and at the Mountain Dance and Folk Festival.
Thank you everyone for participating and supporting the Shindig on the Green!